Benefits of Copper – In Skincare
Copper Required in the Human Body and in Skin
Copper is one of the "trace metals" required in small amounts for proper functioning of the human body and its various macro and microsystems, including enzyme systems. As such, there are minimum dietary requirements that must be met. These requirements are small in absolute amount of copper but if deficient amounts of copper are ingested, many systems fail to work properly.
For skin, copper is perhaps best known as a required cofactor in collagen synthesis. In addition, copper is a necessary metal in a number of other biochemical reactions occurring in skin, as listed below. 1
Copper-Containing Enzyme — vs. — Enzymatic Function
Superoxide Dismutase — Antioxidant (superoxide degradation)
Lysyl Oxidase — Collagen, Elastin synthesis
Collagen Proline Dioxygenase — Collagen synthesis
Cytochrome Oxidase — Energy production
Tyrosinase — Melanin formation
Topical Applications for Copper in Wound Healing
There numerous potential applications for using copper in aesthetics. The medical literature details uses of copper ions as antimicrobials with potential to combat a variety of potential infectious processes including bacteria2, Herpes viruses 3, leishmaniasis4, and other conditions where infectious processes are implicated such as acne with Propionibacterium acnes5. Copper metal ions have been found in higher concentration around healing wounds and thus are implicated in wound healing and inflammatory processes6. The topical application of copper ion-containing ointments has been associated with improved wound healing7.
Proper Formulation Required – Copper may exist in a metallic form or an ionic form. The metallic form of copper is the type the public usually thinks of when visualizing this metal – even though copper in metallic form cannot be used by biologic systems. In order for humans and other organisms to benefit from copper, it must be present in ionic form. Ionic copper can be joined to enzyme systems and is the only form that is active in the human body. Ionic forms of copper look very different from copper metal. These have no "metallic" appearance because the copper in them is chemically bound to other substances.
Potentiating Effects of Copper on Collagen Synthesis
Collagen is the most prevalent protein in the body and most collagen is found in skin. Collagen serves as the structural framework for numerous tissues including skin, bone, teeth, tendons, and all other connective tissues. As well as adding copper to topical formulations designed to support collagen synthesis, other actives may also be added such as Vitamin C and growth factors.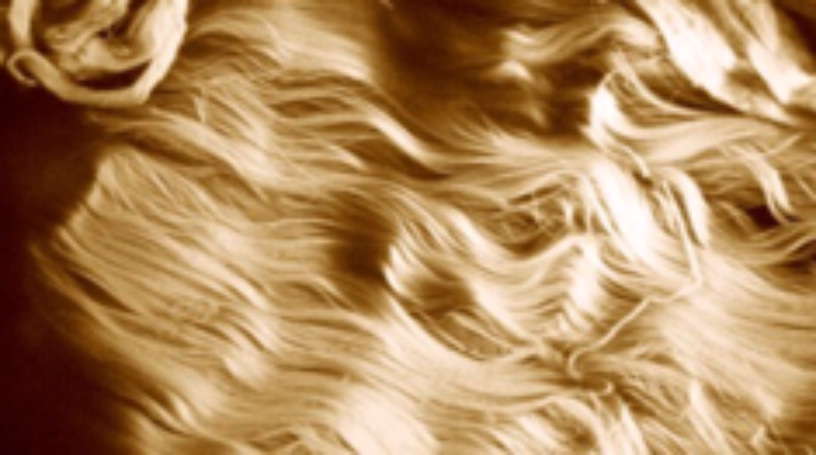 Advances in formulation technology have now made it possible to combine copper with Vitamin C for topical use. The "second generation" Vitamin Cs, such as ADVANCE+™ Vitamin C and tetrahexyldecyl ascorbate, overcame limitations of the first generation of Vitamin C technology. In the past, combining copper and Vitamin C together resulted in a chemical reaction between the two substances causing a decrease in antioxidant activity. Since both Vitamin C and copper are necessary for the formation of healthy collagen, combining both ingredients in a single formula potentiates collagen formation. The second generation Vitamin Cs were a tremendous formulating advance allowing the combination of Vitamin C and copper with potentiation of the activity on collagen synthesis.
Growth factors such as Copper Tripeptide-1 also increase collagen synthesis.8 This growth factor is a tripeptide composed of the three amino acids glycine, histidine, and lysine. This natural molecule that is found in human skin and other tissues mediates its effect of encouraging collagen synthesis via decorin9, a molecule intimately involved with the architecturally correct synthesis of collagen. Copper Tripeptide-1 also affects matrix metalloproteinase (MMP) enzymes1011. This growth factor belongs to a group of emergency response molecules that come to the body's aid in times of stress, including wound healing12, tissue remodeling,13, stem cell anti-senescence14, aging1516, post-procedure1718, inflammation and oxidative stress19, and infection. The addition of copper further improves collagen synthesis and potentiates the effect of the growth factor.
Copper Tripeptide-1 also has anti-tumorigenic properties while at the same time encouraging the growth and normal development of healthy cell lines.2021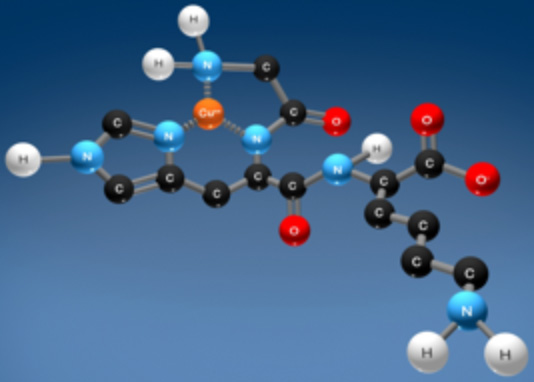 In addition, adding a second generation Vitamin C to Copper Tripeptide-1 may even further increase Collagen I synthesis.
Copper and SOD
Superoxide dismutase (SOD) is one of three enzymatic antioxidants made by the human body. This group also includes catalase and glutathione peroxidase. All were designed through evolutionary processes to neutralize free radical damage. This group of antioxidants is unique in several aspects when compared with other antioxidants such as those ingested or applied topically. The enzymatic antioxidants are effective in very tiny amounts and furthermore are not inactivated during the redox process. Furthermore, they are not used up while combating free radical processes and persist in the body for long periods of time, unlike other non-enzymatic antioxidants, such as Vitamin C. Copper can assist SOD for proper functioning in its antioxidant role22.
SOD, which previously required intravenous administration for delivery, is now available in topical form. Studies performed on this type of superoxide dismutase show a decrease in free damage markers with its use as well as an increase in markers of antioxidant protection.
Copper and Energy Production
Copper is involved with energy creation via its role in cytochrome oxidase. All living cells in the human body generate energy in order to function. Copper is required in mitochondria, the tiny energy factories within each cell that are responsible for metabolism and energy creation.
Copper and Melanin Synthesis
Nature designed melanin as some protection against photodamage. Both UVA and UVB rays cause free radical damage in the skin and, during daytime hours whether cloudy or sunny, our skin is bombarded with solar rays. UVA rays even penetrate glass windows. Continuing solar exposure causes visible and biochemical signs of aging skin and increases skin cancer risks. Copper is necessary for melanin synthesis within melanocytes which are found scattered along the DEJ in the basal layer of epidermis. Tyrosinase, the enzymatic partner for copper, is the most crucial enzyme required in melanin synthesis as its action is the rate limiting step in melanin production.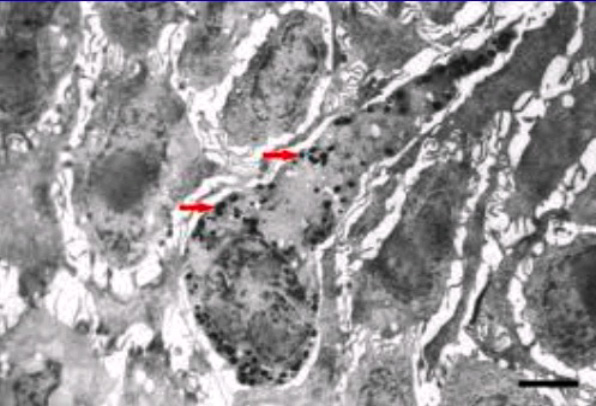 Proper Amounts Required
Although copper is required for human life and for many biologic processes, too much of a good thing is not good. Ingesting large amounts of copper as a supplement can be harmful and even toxic. Both copper and iron have the potential to act as pro-oxidants and increase free radical damage if found in excess.
However, providing copper in correct amounts can certainly assist many aspects of skin functionality, improve skin health, and maintain youthful vitality of skin appearance.
 Notes